To be fashion-forward, we must look back, and maybe not where you'd think.
Nostalgic pop culture influences have been making their way through fashion trends in recent years. Fashion experts have been combining high-end design with our nerd favorites and they're just getting better. Take Luca Designs for example. A leading creator of top-quality leather jackets with the perfect amount of influence from our most treasured characters. Favorites from movies, videogames, anime, and more are perfectly infused in not only a collectible but a wearable piece.
Take this leather Joker jacket for example: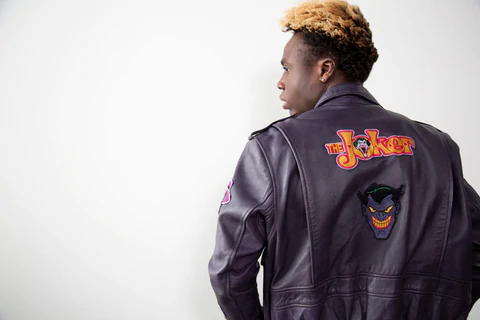 The nostalgic patches against the deep purple Napa leather, the soft viscose lining, and the fact that this is a handmade piece all amount to the outstanding designer quality that Luca Designs brings to the table every time.
Do you know what else is trendy? Cruelty-free vegan leather options. Yet another staple at Luca Designs. Having the option available between vegan and real leather gives you even more control over your already unique look without sacrificing quality.
Still Don't Believe in the Nerdy Trend?
Geek and fashion usually don't go together, so it's understandable why some may be hesitant to jump on this movement. However, this trend is something you can't ignore, just look around. Everywhere you go pop culture references surround you. It's no longer an outcasted interest, it's mainstream. But something we haven't seen before is happening with this trend: a community is being built.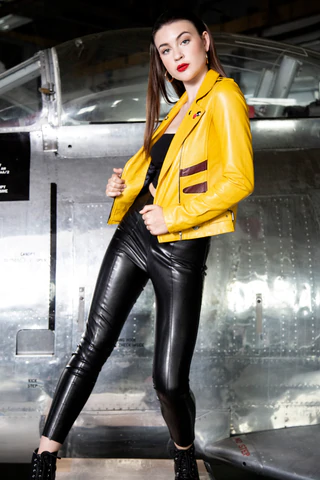 Luca Designs Is Trailblazing
Luca Designs isn't just building high-quality leather jackets, they're building a steadfast community, and along with that, a conversation. These designs are bold and recognizable to any fan of the series. This is your one-stop cure-all to awkward small talk; get ready for a real conversation and connect with like-minded individuals. Luca Designs transcends fashion and unites people in a way most designers never could.