The Perfect, Long-term Bomber Jacket Investment.
We appreciate those hard-working items in our wardrobe that we turn to again and again: the perfect pair of jeans, that trusted shirt, or the best sweat-wicking workout clothes. Right up on that list is a good'ol bomber jacket. Lightweight versions of the sleek jacket thrive in the shoulder seasons when there's a chill in the air but it's not quite time for a winter coat.
Luca Designs Black Premium Leather Bomber Jacket:
lucajackets.com/products/mens-aviator-flight-black-leather-bomber-jacket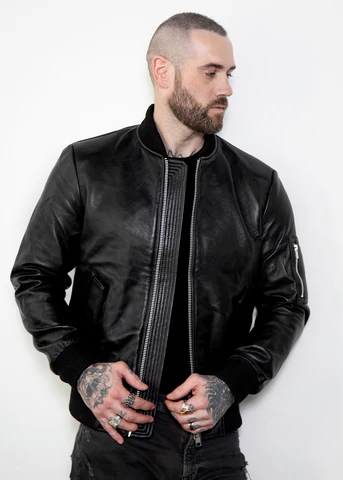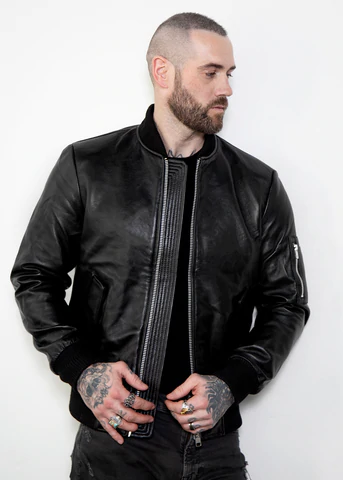 A leather bomber jacket is a highly versatile leather outfit that you can wear as a smart casual or casual piece when you want to look different from the rest of your clothes. Leather Bomber jackets are in style in 2022, as they're like eternal items of vesture, a great investment piece you can wear for years to come. Totally ageless, the bomber suit guys of all generations.

Do You Zip Up a Bomber Jacket?
Don't go for something too tight, size up if you have to – but make sure you have enough room in the arms so that they don't fit too tightly. You should be able to zip it all the way up and still have room for a light jumper underneath without the seam pulling or making you look like the Michelin man. Check the Luca Designs size chart on how our bomber jackets will fit. http://lucajackets.com/pages/size-chart
Can You Wear a Bomber Jacket in the Summer?
Real leather will breathe better and not have you overheat.
Its a huge misconception that real leather is not for summer, but in most cases will breathe better than vegan leathers or synthetics. You can totally wear bomber jackets in summer, provided you choose one that suits your vibe in cotton, nylon, polyester, denim, leather or some other fabric that can be worn in hot or humid temperatures.
Outerwear pieces are great for elevating your outfit and they can keep you warm or cosy too. Whether it's raining or you work at a cold office, you might want to consider copping a few bomber jackets.
Can Anyone Wear a Bomber Jacket? Do Girls wear a bomber jacket?
Bomber jackets come in many different styles, colors and materials, meaning all guys and girls can take advantage of this cool fashion trend.
Versions today retain the same sporty element of the originals but the structure instantly makes any outfit feel pulled together, striking just the right note between easygoing and trying-too-hard. Throw a bomber on or over workout clothes for easy style points on the way to that early morning workout, or pair it with cords and a long-sleeve T-shirt for a night out. Bomber jackets are a classic wardrobe staple, they never really go out of fashion